DaVinci Art Supply

Website redesign



2019
3 views desktop / mobile
Proposed e-commerce site redesign



This site redesign for a local NYC art supply store comprises both mobile and desktop views and shows 3 webpages: landing, shop, and individual product. Use of containers and large buttons help structure an otherwise cluttered shopping experience, and implementation of icons allows for faster navigation.

A refresh of DaVinci's branding is also included, providing a brighter color palette, streamlined logo, and modernized type.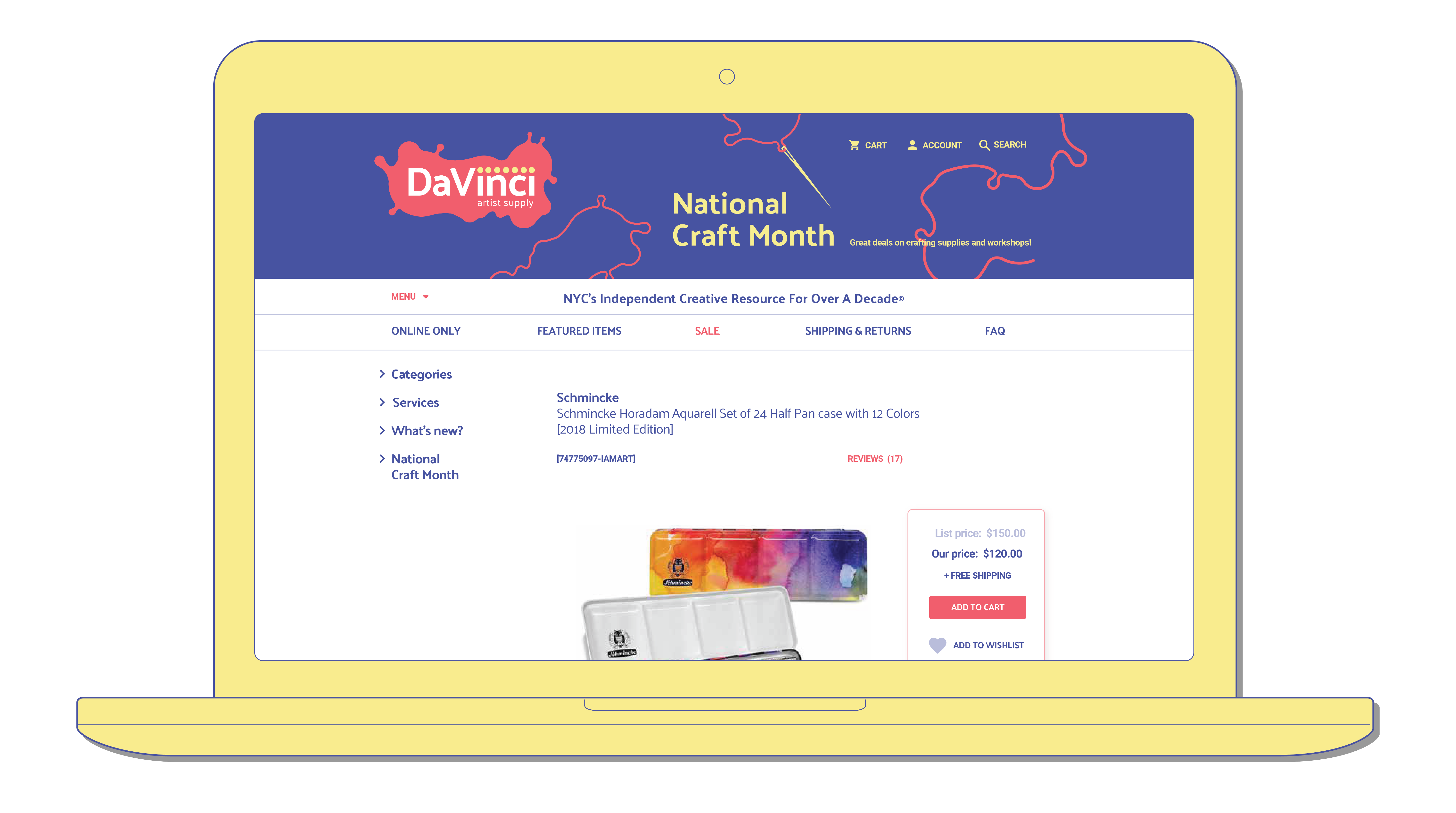 Desktop site

Technical problems addressed include creation of mobile site views, decluttering of product views and information, and incorporation of icon systems.

More: https://www.behance.net/gallery/96874679/DaVinci-Web-Redesign-Concept?